GO AHEAD! LET YOUR KOOKABURRAS OUT!!!
when I went browsing other peeps Blogs last night, I read on Melba's Blog about books YOU would like to have! I commented I would love to own a Mary Oliver book of poems! I thought I would google her and I read a lot of her poems last night! I Love her!!! I'll share one this snowy morning with YOU!
In every heart there is a coward and procrastinator
In every heart there is a god of flowers, just waiting to stride out of a cloud and lift its wings.
The Kookaburras, pressed against the edge of their cage, asked me to open the door.
Years later I remember how I didn't do it, how instead I walked away.
They had the brown eyes of soft-hearted dogs.
They didn't want to do anything so extraordinary, only to fly home to their river.
By now I suppose the great darkness has covered them
As for myself, I am not a god of even the palest flowers
Nothing else has changed either
Someone tosses their white bones to the dung -heap
The sun shines on the latch of their cage
I lie in the dark, my heart pounding
The Kookaburras are laughing at me, I should have painted their backs with some black and browns! Oh, well maybe these kooks (maybe that's where that word comes from)were in the cage so long, their colors faded!
*********I also went to Bluejude's Blog and took this quiz today! I love quizzzzzzes!!! LOL *****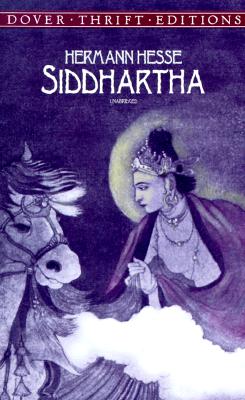 You're Siddhartha!

by Hermann Hesse

You simply don't know what to believe, but you're willing to try
anything once. Western values, Eastern values, hedonism and minimalism, you've spent
some time in every camp. But you still don't have any idea what camp you belong in.
This makes you an individualist of the highest order, but also really lonely. It's
time to chill out under a tree. And realize that at least you believe in
ferries.


Take the Book Quiz
at the Blue Pyramid.ferries?????!!!! and look at that bookcover, I LOVE it!!!I have read up on other religions, and take the best they have to offer, I believe in GOD! and I do get lonely! I grew up with trees, sometimes they were my best friends! I Blog about that somewhere on this Blog! Remember, I am a singer on a big rock upon a West Virginia hill! That's me! and about those ferries, there was this tree upon that very hill that had a sweet looked like a door at the base of it! I've looked for it since and can't find it now!!!!I WONDER*********LOL